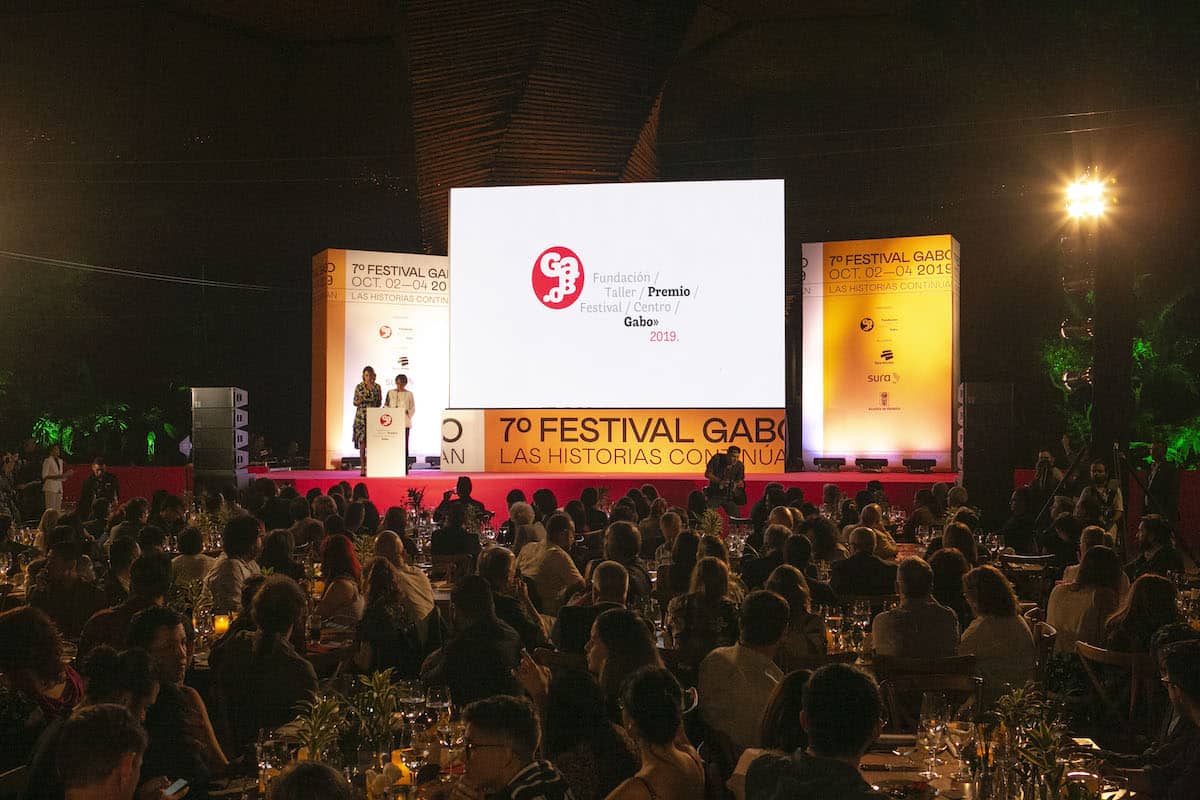 The Gabo Foundation opens application for the eighth edition of the Gabo Awards and confirms that the Gabo Festival will be held in 2020
The Gabo Awards will recognize the fundamental role played in society by truthful and public service information.
There will be four award categories.
The Gabo Festival will take place virtually between November and December 2020.
The Gabo Foundation—which this year celebrates its 25th founding anniversary, created by journalist and Nobel Laureate in Literature Gabriel García Márquez—and its Governing Council announce that applications are open for the Gabo Awards, the most important honor for journalism published in Spanish and Portuguese, and confirm that a digital version of the Gabo Festival will be held this year in celebration of Latin American journalism.
As with previous editions, the Gabo Awards will recognize works of journalism created or produced in Spanish or Portuguese in every journalistic genres and publication media. Registrations for the four competition categories (Text, Image, Coverage, and Innovation) will be open until October 5 at festivalgabo.com. The nominated works will be evaluated by a judging panel made up of more than 50 journalists of prestige. In 2019, the award received 1730 nominations in its four categories.
For its part, the Gabo Festival will bring thousands of curious minds closer to a universe of learning and knowledge and will offer spaces for reflection, debate, education, and culture to address the main challenges we face as a society.
In its previous editions, this event has every year brought together more than 15,000 people and 120 special guests in close to 100 events including talks, workshops, and journalism exhibitions that seek to present new reference points of journalistic quality and innovation and provide spaces of reflection and debate, inspired by Gabriel García Márquez's legacy of journalism, literature, and citizen responsibility.
The continuity of the Gabo Awards and the Gabo Festival is possible thanks to the allies of the Gabo Foundation in the city of Medellin—City Hall and the Bancolombia and SURA groups with their affiliates in Latin America—who reaffirm the aim of exalting indispensable journalism that combines innovative narratives and rigorous research to explain and help us understand structural changes in our societies, providing necessary and often urgent insight that saves lives.
These initiatives run in parallel to the efforts of the Gabo Foundation since the beginning of the pandemic to offer training opportunities and relevant resources to journalists in Latin America. It also has as a precedent the Gabo en Casa festival that took place between the months of April and May 2020.
Apply here to Gabo Awards 2020
More information
For more information, visit this folder which contains content for press. To stay up to date with Gabo Awards and Festival news, you can subscribe to our newsletter or follow us on social media: Facebook, Instagram and Twitter.
You can also write to us at iarroyo@fundaciongabo.org