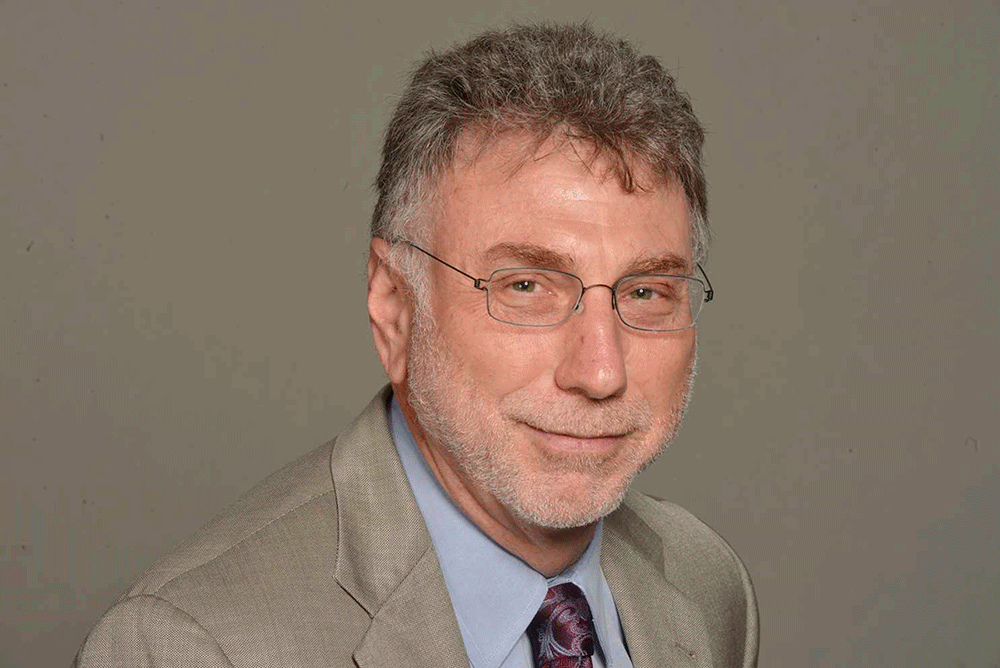 Speech by Martin Baron, editor to The Washington Post
Gabriel García Márquez Journalism Award
September 29, 2016
I have been thinking back recently on the year 2001. That is the year I became editor of The Boston Globe. The summer of 2001.
What happened in the next seven months has now been immortalized in a movie, Spotlight, that won the 2016 Academy Award for best picture and best original screenplay.
The Boston Globe's investigation portrayed in that movie exposed the Catholic Church's decades-long cover-up of sexual abuse, and to this day it continues to reverberate at the highest levels of the Church and among lay Catholics.
I'll get back to that subject. But there's another reason I've been thinking about that year. That's because I can't help but reflect on all that has happened since then in the media industry and in the field of journalism.
High-speed broadband connections were in their infancy in the summer of 2001. Broadband penetration was limited. Without it, there was no online video, no audio, no wireless communications, no mobile communications, no appreciable sharing of photos.
So much that we take for granted today in the digital universe was largely nonexistent then.
Search was not what it is. Google had not yet issued shares to the public, and most of us relied routinely on other, less potent search engines that today are minor or nonexistent. Google did not go public until 2004.
Social media did not exist in any meaningful way. Facebook wasn't founded until 2004, Twitter not until 2006.
Videos weren't being shared. YouTube wasn't founded until 2005.
There was no expectation that we could get any information we wanted at any time and anywhere on a device that could fit into a pocket. The iPhone wasn't introduced until 2007.
In short, in the last dozen years we have witnessed virtually every signature technological advance that has disrupted, if not devastated, our field.
What has happened is stunning. And we were, in fact, stunned.
I haven't even mentioned more recent developments like Instagram or Snapchat or other message apps, or bots, or 360-degree video and virtual reality. Which is to say, this upheaval is not over. Not by a long shot.
We've had to deal with a lot. And it's not entirely outlandish for news organizations to celebrate having just survived. We are still doing the work that defines the conversations of our communities and our countries. Our journalism largely remains at the center of a vast media ecosystem, fractured and dispersed as it may now be.
So we have survived. But, in many instances, just barely. And there is certainly no room for satisfaction or complacency.
There's an inescapable conclusion from all this change. Ignoring it would be reckless. It would be malpractice.
The conclusion is this: This is a digital society, and we'd better adapt. Not just adapt, but embrace the change.
And, by the way, ours is not just a digital society. It is a mobile society. We need to embrace that, too. Eighty percent of adults on earth are expected to have a smartphone by 2020 – four years from today.
The Internet, almost overnight, has given birth to a new medium. It is giving rise to a new form of journalism.
We've seen this happen before.
On August 31, 1920, a Detroit radio station aired what is believed to be the first radio news broadcast. That represented the debut of a new powerful medium. Radio led to a new way of telling stories.
In 1930, Lowell Thomas launched the first televised nightly news broadcast – a live simulcast of his national radio news program. With that newscast, once again a new medium was born. Broadcast television, too, led to its own way of telling stories.
And yet when the Internet came along, and then high-speed broadband connections, our industry reacted as if nothing fundamental had changed.
We saw the Internet as a new way to distribute our work. But for some reason we did not think of it as a new medium.
This was not embracing the change. This was not even adapting to the change. In truth, we didn't even understand change.
Today we should recognize, once and for all, that what we're dealing with is an entirely new medium.
This new medium calls for its own forms of storytelling, just as radio has its own, as television has its own.
And it may turn out that mobile represents a new medium of its own – with forms of storytelling that are distinct from what you encounter while browsing the Internet on a desktop or a laptop.
We're seeing this happen already. Novel, innovative forms of storytelling are being introduced: Stories that are more conversational, more accessible. Stories that deploy all the tools now available to us – video, audio, social media, interactive graphics, animations, original documents, annotations of documents, you name it.
With this new medium, the voice and personality of the writer is often more evident. Readers want that connection to the writer. It feels more authentic. It is more authentic.
The direction of our profession should now be obvious. Yet many journalists still resist what the future demands.
They feel the pull of the past. They are fond of how things were. Comfortable with it.
I went through my own period of mourning for what I thought was being lost amid all the change. It was hard not to. And yet, mourning must come to an end at some point. We must move on. That is true when we mourn the loss of a close relative or a close friend. It is true as well in our profession.
The truth is, it is futile — counterproductive — to resist the inevitable changes in our profession.
So what lies ahead?
First, as I indicated earlier, mobile will dominate. There are venture capital companies now that won't fund a digital product unless it's mobile at its core. Media outlets will have to be single-mindedly focused on the mobile experience.
Second, social media will maintain a position of supremacy in how people get their news and what news they get. People do not see it as their duty to seek out news and information. Nor do they think it is even necessary. They expect relevant news and information to find them – through their social media networks.
These networks are where people are talking to each other. So we in media must have an intimate understanding of them. They will be essential to getting our stories disseminated to millions of people.
They also are vital to an activity we in media need to get better at: listening. If we wish to know what most concerns people, we will have to listen better and listen more frequently. If you want to listen, go to where people are talking.
Third, it is impossible to say today what the dominant news brands will be. Dominance is up for grabs.
With the right idea and smart execution, new companies can establish themselves quickly in our field. And they have.
BuzzFeed was founded in 2006, Huffington Post in 2005. Today they stand at the top of the charts in the United States for monthly digital users.
Venture capital has poured in to fund other competitors. That is betting money — bets that newcomers can depose the media establishment.
And some of the old brands are posing competitive challenges of their own. I proudly put The Washington Post of today in that category. Last October, we surpassed the New York Times in U.S. monthly unique visitors to all digital platforms. We got there with growth rates as high as 70% year over year. We now run neck and neck with The Times.
No. 4: Advanced technology will be key to our success. Without it, success will not be possible.
We can no longer lag behind. We have to be leaders. If we are technological laggards, we will be losers.
Media outlets will need to have top-notch technology staff in-house. We will have to respond nimbly to changes. We will have to create engaging new products for readers and advertisers – and do it quickly. Routinely we will have to partner with technology firms – Facebook, Apple, Twitter, Google, Snapchat, and surely many others, including some yet to be born.
The partnerships will have to be within our own walls as well.
At The Post we have fostered a tight working relationship between the newsroom and the Engineering department. Dozens of engineers sit in our newsroom, working closely with our journalists.
All of us in this field are working harder. Now we have to work smarter. And technology is key. Unless you're in possession of the right technology skills — unless you apply adequate resources to technology and allocate them correctly– success will not be possible.
Finally, I have to say traffic gains alone will not deliver success. If we hope to make money, innovation and creativity on the revenue side will have to match what we're seeing in newsrooms.
—
What I have described is the path we have taken at The Post since we were acquired by Jeff Bezos, the founder of Amazon, in October 2013.
As a company, we have traveled far. We also have traveled fast.
Jeff immediately reoriented the strategy for The Post. We would no longer be a news organization focused on the Washington metropolitan region. Our approach previously had been summarized in one phrase – "for and about Washington."
But Jeff felt we should be national and international, and that we needed to get big fast.
The Internet, as he noted, has deprived our industry of many things. Among them, of course, the security of an industry that was expensive to enter because it required paper, ink, presses, and trucks. But the Internet, he pointed out, has also given us some gifts – and the biggest is the opportunity to achieve wide distribution at virtually no cost.
The question was: If we were hurt because the Internet had taken so much from us, why shouldn't we seize the benefits the Internet had to offer?
Fortunately, too, we had a brand that was known nationwide and internationally. And we had a name that included the nation's capital, "Washington," meaning it could be leveraged into products of national and global scale.
One fundamental shift we had to make was in our attitude toward aggregation – that is, relying on other people's reporting as one foundation for our stories – not the only one, but certainly one foundation — rather than mandating that all reporting needed to be carried out by our own reporters.
This meant that we could write stories more quickly. Also, of course, it meant we needed to be especially careful – because we could only rely on publications that had a history of reliability and high standards.
This represented an important attitudinal adjustment in our newsroom. It was not without controversy, but it went more smoothly than I anticipated. And it became a key element of many new initiatives. Among them were:
an overnight staff that scanned the web for interesting stories, using the reporting of others and adding its own — and then writing in a distinct, looser and conversational style that works especially well on the web.
many new news-oriented blogs covering specialized areas – like the environment, science, military affairs, the culture of the Internet, parenting, spiritual life, pop culture, the animal world, and many other subjects.
More quickly adapting the newspaper's opinion section to the Internet. New opinion writers did not wait until their column for the newspaper was due but weighed in with their viewpoints immediately when public interest was at its peak.
Extra resources for pre-existing blogs that already had been highly successful, including ones that focused on politics, economics, public policy, and world affairs.
A general-assignment news team that worked during daytime hours, starting very early, that would quickly cover breaking news in any subject area when necessary but, for the most part, would search for stories that were beginning to generate conversation in social media or that had gone unnoticed in smaller, more local news sources.
Developing what we believed was the ideal flow for publishing stories, mandating that every department publish earlier in the day when Internet readership was at its highest. This marked a sharp shift away from typical schedules of a newspaper, where most stories are delivered during the evening hours.
—
We have taken other measures, too.
We have added to our news team focused on audience engagement, the people who specialize in how to disseminate our work through social media and how to use social media in our own reporting. We are concentrating not just on Facebook and Twitter but on other less-obvious corners of social media, too, and in chat apps.
We have markedly improved our email newsletters – how they are curated, how they are designed, when they are sent. They can be a major source of traffic – and, by the way, they circumvent intermediaries like Facebook, Twitter, and Google and allow us to reach readers directly.
We have focused on the speed of our news alerts, closely measuring them to see how we compare with our competitors and setting the goal of being first on every news alert we send.
Our engineering department has created a tool that allows us to try multiple headlines, photos, and story summaries all at the same time. Whichever is performing best is promptly delivered to all readers.
Our engineering department also has developed a tool that uses "big data" to customize our recommendations on which additional stories might interest readers. This tool works significantly better than human judgment.
Working with the engineering department, we have also built something called the "Washington Post Talent Network." As we sought to build our presence nationally and internationally, we concluded that it would not be efficient to rebuild a traditional network of staff correspondents around the country.
There are many journalists who are unemployed, underemployed, prematurely retired, retired and still eager to work, and working journalists who have the time or freedom to freelance for us. So we created an online freelance network that gives us access to reporters, photographers, and videographers around the United States and now the world.
The system is highly automated. People can upload their LinkedIn profiles and stories for us to evaluate as part of our approval process. With keywords they indicate the type of journalism they like to practice and their areas of specialty. Of course, we have all their contact information and can locate them geographically. They can propose stories to us – for the newspaper, for our blogs, for any portion of our website — and we can deploy them quickly when news breaks anywhere in the country – and now, many places in the world.
The payment process is prompt and easy. Before freelancers are paid, assigning editors are required to rate the work of the freelancer. Because this system is online, the names of freelancers, their ratings, their areas of interest, and their contact and location information is available to everyone in the newsroom.
We now have 2,100 journalists worldwide in The Washington Post Talent Network. It has helped us when there have been mass shootings in the United States and when there are terrorist attacks overseas. We not only have people on location to respond to news, but we have people around the United States and around the world looking for interesting stories to propose to us.
In short, we are experimenting feverishly to drive traffic, deepen reader engagement, and foster loyalty. All of that leads to more subscriptions, another primary goal of ours.
—
I am often asked whether I can feel optimistic about our profession. I say yes. Here's why.
New forms of storytelling are proving effective at connecting with readers. Engagement with stories can be startlingly high.
The use of video, social media, interactive graphics, original documents – all of that – can make storytelling more vivid, more visceral. And even more credible because it means we can show, not just tell: Here, watch it for yourself. Here, read the document I just mentioned.
The pressures on our industry are forcing us to pay keen attention to our customers — readers, viewers, listeners – and that is a good thing. Self-indulgence is no longer possible. The work we do must resonate with a public that is routinely impatient, easily distracted, and quickly bored.
That doesn't have to mean only short stories. It doesn't have to mean clickbait. Not at all. Long stories can grab readers – and hold them. But they need to be written compellingly and presented in formats that take into account the way people consume information today. Everything we do must make a case that it is worth the public's time and attention.
I am also encouraged by what I see in the new generation of journalists entering our field.
They come with the skills required, with the right sensibilities. They can think well, write well. They're bright, they're energetic, they're enthusiastic. They love what journalism can do. They understand its vital role in society. And they appreciate that there are new, highly effective ways to tell stories that draw upon all the new, powerful tools available to us.
These young journalists are true digital natives. It shows. And they are determined to make journalism work for people of their generation. For that, I couldn't be more grateful.
I'm also encouraged by the experimentation I see in our industry. News organizations are experimenting furiously, trying out different business models.
No one, as far as I know, can claim to have found a miracle cure for all that afflicts us. But all the experimentation, I believe, is likely to deliver some strong clues about the path forward for our industry.
It's important that we remain optimistic, important that we be hopeful. I see no acceptable alternative. I don't know anyone who succeeded while expecting to fail.
Yes, our task is difficult, and it almost certainly won't get any easier. But difficult does not equal impossible.
—
For all that we must do to remake ourselves, it's important to remember what remains immutable.
Without good ideas for stories – without reporting those stories well, writing them well, executing at the highest level in every way – we will not succeed.
All the technology tools in the world cannot substitute for strong journalism – journalism that informs our community and our country, that forms the basis for civil society and democratic governance.
There's a quote from our owner, Jeff Bezos, on one of the glass partitions in our new DC offices. I was heartened to see it there when we moved in. Because it makes clear that we do ourselves no favors if we only think about business and forget about mission.
If we really want to succeed, we have to recognize that the mission and the business are inseparable, interdependent.
Jeff's quote goes like this:
"I strongly believe that missionaries make better products. They care more. For a missionary, it's not just about the business. There has to be a business, and the business has to make sense, but that's not why you do it. You do it because you have something meaningful that motivates you."
All true journalists have something meaningful that motivates them. It goes to the heart of who we are. This is sometimes called our brand. It is more fittingly described as our soul. And it is our compass. If we lose it, we lose ourselves.
At the center of our mission, in my view, is journalism that holds powerful institutions and powerful individuals accountable.
That brings me back to the movie "Spotlight."
I hope that is the message received from the movie — and from The Boston Globe investigation that inspired the film.
I hope that publishers, media owners, and editors rededicate themselves to investigative reporting.
I hope the public comes to appreciate the need for investigative reporting and begins to understand what's required in order to do it right.
I hope it causes the public to recognize that the press may be flawed, but it is also necessary.
And I hope that it causes all of us – the public and the press – to listen to those who have fallen to the margins of society, or been pushed there. They can have something very powerful to say.
Let me tell you a bit about how that investigation of the Catholic Church came about and how it unfolded, and how it ended up exposing a decades-long cover-up of sexual abuse by priests in the Archdiocese of Boston and the Catholic Church.
That investigation began with the case of one priest who was accused of abusing as many as 80 children.
The lawyer for the plaintiffs – the survivors of the priest's abuse – said the cardinal and his lieutenants knew of his serial abuse and yet reassigned him from parish to parish without notifying anyone – not the parishioners, not the parish priest, not anyone in the community. The Church's lawyers called those assertions irresponsible and baseless.
One of The Boston Globe's columnists noted all that. And then she added that the truth might never be known because internal Church documents that could reveal it were under court seal, hidden from the public.
Our investigation began because we would not – could not — settle for the truth never being known. We sought to unearth the truth.
The Globe went to court to unseal those documents, and our reporters went to work investigating.
The result was a public good. An institution was held accountable. Children were made more safe.
Well after our first story was published in January, 2002, I received a letter from Father Thomas P. Doyle, who had waged a long and lonely battle within the Church on behalf of abuse victims.
He wrote this: "This nightmare would have gone and on were it not for you and the Globe staff. As one who has been deeply involved in fighting for justice for the victims and survivors for many years, I thank you with every part of my being."
"I assure you," he wrote, "that what you and the Globe have done for the victims, the church and society cannot be adequately measured. It is momentous and its good effects will reverberate for decades."
There is a lesson in Father Doyle's letter: The truth is not meant to be hidden. It is not meant to be suppressed. It is not meant to be ignored. It is not meant to be disguised. It is not meant to be manipulated. It is not meant to be falsified. Otherwise, evil will prevail, wrongdoing will persist.
Our special mission as journalists is to assure that the truth is revealed.
Here in Latin America, you have been witness to governments that seek to obstruct – and undermine and obliterate — that mission. They have victimized you through fines, through control of the resources you need to publish, through control over broadcast licenses, through forced sales to investors in league with governments, through choreographed protests that seek to intimidate you, through laws that enable perpetual harassment – administratively or in the courts — even when you publish the truth.
Journalists who investigate corruption or drug trafficking risk being killed, kidnapped, maimed, or jailed – and risk harm of every type to their families.
All of you who endure these threats and yet soldier on, championing the right of free expression, are a source of admiration.
Sadly, what has happened here in Latin America is part of a broader pattern worldwide. Governments are making our work harder through obstruction, surveillance, and intimidation.
Even in the United States, where the First Amendment to the Constitution guarantees free speech and a free press, we face threats.
The Republican nominee for president has openly advocated tightening up the libel laws, suggesting that he would make certain press outlets suffer by suing them, driving up their legal expenses, and possibly subjecting them to penalties.
It is normal for a candidate to fight with the press during an election campaign. But the Republican nominee has regularly sought to demonize the press. He has made it central to his campaign and his appeal to voters.
He also has suggested that our owner, Jeff Bezos, dictated negative coverage of him and his campaign because he fears a possible antitrust suit or tax policies that would penalize Amazon.
All of this, of course, is nonsense. Jeff Bezos has not had any influence on our coverage. And yet the Republican candidate has openly hinted that, once president, he would seek vengeance for The Post's coverage.
I believe Jeff himself addressed this perfectly some months ago. I don't think I can say it better. So I'll quote him here:
"We want a society where any of us, any individual in this country, any institution in this country — if they choose to — can scrutinize, examine and criticize an elected official, especially a candidate for the highest office in the most powerful country on earth.
"It's critical … What would be shocking and disturbing, is if you weren't doing that. That would be troubling… The Post has a long tradition of examining presidential candidates as it should, and there's no way that's going to change. It wouldn't make any sense whatsoever.
"…We have fundamental laws and … we have Constitutional rights in this country to free speech, but that's not the whole reason that it works here. We also have cultural norms that support that, where you don't have to be afraid of retaliation. And those cultural norms are at least as important as the Constitution."
Beyond the efforts at intimidation, there is something at least equally insidious taking place in the United States. I don't know how much you have felt it in Latin America.
The Internet is at the heart of this troubling turn of events.
The Internet can be a source for good, allowing freedom of expression. It also allows that expression to veer into a dark world of falsehoods and conspiracies. It allows those falsehoods and conspiracy theories to be disseminated instantly to millions of individuals.
We live in an era when information consumers have almost unlimited choice. Choice is good. But in choosing, many have been drawn to media outlets that only affirm their pre-existing point of view — and never challenge it.
Most concerning, though, is this: Many of these outlets deliver to their readers, listeners, and viewers purported facts that are, in actuality, falsehoods.
Ideologically-driven Internet outlets have propagated the notion that someone other than Osama bin Laden and Al Qaeda was responsible for the attacks of 9/11 – perhaps the U.S. government or Jews and Israelis.
They maintain that the president was not born in the United States even though all evidence shows he was and no evidence shows he was not. One fifth of Americans believe he was born outside the country, even though he was born in Hawaii. And twenty-nine percent believe he's Muslim, even though he is Christian.
One radio host, also the operator of a popular Internet site, has spread the notion that some mass shootings were a hoax – that the 2012 killing of 20 children and 7 adults at Sandy Hook Elementary School in Newtown, Connecticut, was a hoax designed to boost public support for gun control. The same, he claims, is true for the San Bernardino shooting last December that left 14 people dead.
Fact-checking by mainstream media outlets has little to no effect. We are objects of suspicion, and our work is met with resistance or outright rejection. And to make matters worse, politicians exploit these fabrications to advance their agendas. Some repeat the lies. The silence of others serves as a tacit endorsement.
The result? People believe a lot that is plainly untrue. Many people. And it is having a corrosive effect.
How can we have a strong civil society when we can't agree on basic facts? How can we have a functioning democracy when people accept lies as fact?
Columnist Anne Applebaum wrote about this recently in The Washington Post. She described the stakes with bracing directness:
"If different versions of the truth appear in different online versions; if no one can agree upon what actually happened yesterday; if fake, manipulated or mendacious news websites are backed up by mobs of Internet trolls; then conspiracy theories, whether of the far left or far right, will soon have the same weight as reality."
It is now possible, Applebaum noted, to "live in a virtual reality" where lies "are acclaimed as the hidden truth."
For all the challenges we face in media today, this is the greatest challenge we face.
It is greater than our financial challenge, greater than our technology challenge.
It is why we as journalists must stay true to our central purpose. We may be objects of suspicion. Our fact-checking may not be embraced. But someone must still tell things as they really are.
And we can't be timid about it. Amid all the talk about how we as journalists must be fair in our reporting – and, yes, we must – above all our obligation is to be fair to the public.
That means we must be unafraid to tell people what we've learned – and to tell it to them as straightforwardly as we can.
That is our duty to the public. No matter what difficulties and challenges we face, it is a duty we must never abandon.
Thank you for inviting me, and thank you for listening.