Bolivia
Sara Aliaga
Fotógrafa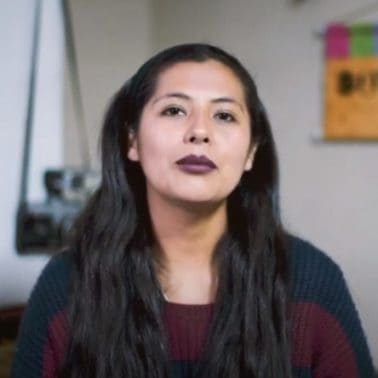 Bolivia
Sara Aliaga
Fotógrafa
Fotoperiodista boliviana, narradora Visual y exploradora en National Geographic con sede en la ciudad de La Paz.
Comunicadora Social egresada de la Universidad Mayor de San Andrés. Ganadora del grant del Pulitzer Center on Crisis Reporting y Amazon Rainforest Jornalism (2020), ganadora del Fondo de Fundación Gabo y Open Society Fundation sobre nuevas narrativas sobre Drogas (2020), ganadora del Workshop de Women Photograph (2019), ganadora de la beca para el entrenamiento de RISC Training (Reports Instructed In Saving Colleagues),  hizo parte del festival CONTACT 2020, organizado por Photographer Without Borders, Canadá 2019.
Trabajó en diversos medios impresos de Bolivia; con publicaciones en The New York Times, The Guardian, Revista PoyLatam, Fotofeminas, revista de investigación de la Universidad de Berna, Suiza, Periódico Neue Zürcher Zeitung, Agencia Reuters, Agencia AP y Kultur Austausch.
Fundadora de la primera colectiva de fotógrafas bolivianas – War-MiPhoto y organizadora de la Primera Residencia en Narrativa de género "Exisitimos", miembro del colectivo CovidLatam , Everyday Andes, Women Photograph y Diversify photo.